What's New
Mark Adamany recently completed and installed 2 new murals in the Rockford area.
The first project was for Quest Integrated Technologies in Rockford, IL. President Stephen Roggensack, an outdoorsman, recently purchased and completely remodeled their new corporate offices to reflect the feel of a Northwoods lodge in the Upper Penninsula of Michigan, one of his favorite places. He contracted Adamany to complete the first in series of murals.
The first mural captures a Northwoods stream throughout the seasons. Adamany designed the mural in a way that 'morphs' from Spring all the way through Winter.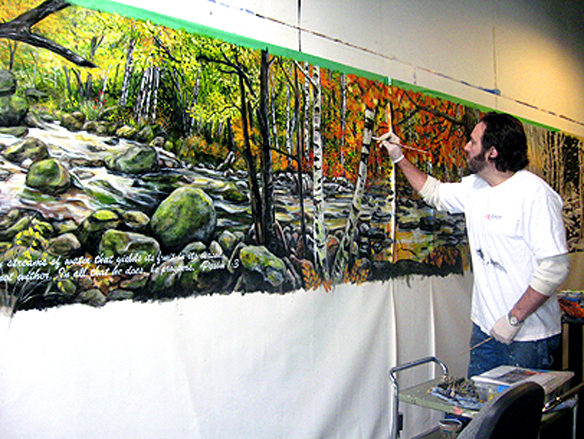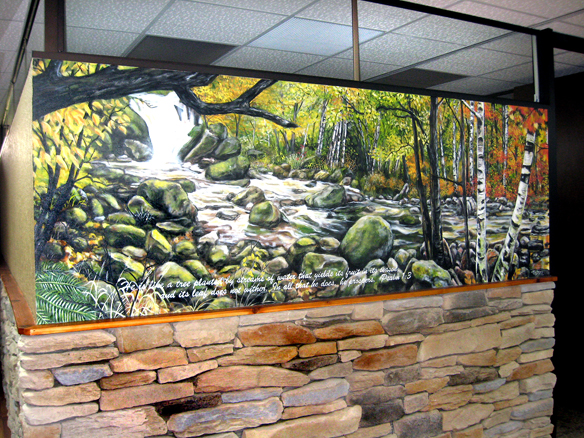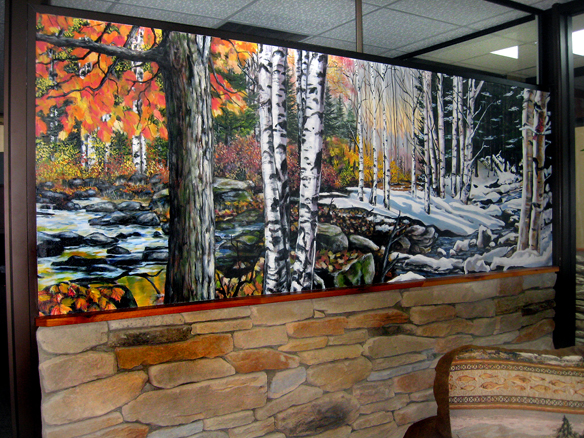 Beef-A-Roo
The second project was for Rockford's famous restaurant chain, Beef-A-Roo. Upon recently remodeling their popular 1950's style location in Loves Park, IL the owners called upon Adamany to work his magic once again on the 'new-look' restaurant. This is the fourth project that Mark has been involved with for Beef-A-Roo over the years marking 19 years since painting his first 1950's themed auto mural on the exterior of their South Rockford restaurant, which is still exists to this day.